Best Video Game Console in 2019
A video game console is a specialized computer system designed for interactive video gameplay and display. It provides a bridge between arcades and PCs dedicated to video gameplay and home use. The top 3 makers for video game console are Nintendo, Sony PlayStation and Microsoft Xbox. I have reviewed and below is the strength of each of them. Buy the one which fits your needs.
.
PlayStation 4 Pro 1TB Console – Most Popular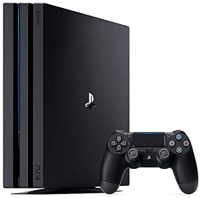 As of time of writing this article, Sony's PlayStation 4 has around 62% of the market. And this is no surprise considering the games that were available on it before Xbox and Nintendo came onto the scene.
Better Power:
The PlayStation 4 Pro brings 4K high definition gaming and video streaming for its PS4 games. It also add on almost twice the processing power from the earlier model. What this means to you is that you get a much better and sharper picture while enjoying the fast pace games.
Huge game library:
The PlayStation 4's huge library includes 1,648 games, all of which can be played in HD with its Pro version. The system is also good for its multimedia functionality, playing Blu-ray discs, as well as streaming TV, music and more with dedicated apps and downloadable games on its PlayStation Store.
Verdict:
Due to its huge popularity, there's always someone willing to play online with you, so you'll never miss out on the fun. Get it today.
.
Microsoft Xbox One X White Limited Edition 1TB Console – Best Graphics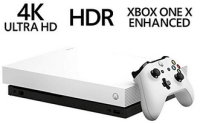 The Xbox One X greatly enhanced on its previous Xbox One model with some of the most powerful tech you'll find in a gaming system today.
Brilliant graphics
Xbox One X delivers the highest sense of realism with its powerful displays feature. It is able to render native 4K HD graphics at high frames per second. This allows games to have a heightened sense of realism, detailing everything from flowing hair, rays of the sun and clothing fiber.
Backward compatibility
Xbox One X allows previous Xbox One games to run on it in Full HD. Microsoft is also planning to bringing Original Xbox and Xbox 360 backward compatibility to the system too. This would be great for previous Xbox owners.
Verdict
This is the best video game console if you want best graphics and highest sense of realism in your game.
.
Nintendo Wii U Console – Best for Families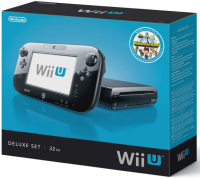 Nintendo is most famous as a gaming console that is the most kid-friendly. This Wii U model build further on this.
Family friend titles
Most of its gaming library contains an E rating which means it is suitable for everyone. In past reviews, their games are also often known for gameplay and great family fun.
Split console
The Nintendo Wii U comes with a gamepad controller that has a screen in it. This is great for parents who want to use the TV for watching shows while allowing the kids to continue playing on their Wii U.
Multiplayer games
What could make a family play more fun together is it multiplayer games. This has some of the most fun local multiplayer games such as Super Mario 3D World and Mario Kart 8 – both capable of up to four players.
Verdict
If you wants good fun with your friends and family, this is the video game console to look for.
.
Xbox One S All-Digital Edition – Best Value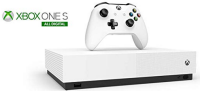 The Xbox One S All-Digital Edition has the processing power as the normal XBox One S.
Lower price version of Xbox One S
The normal Xbox One S is already a good value, aimed specifically at people who want the modern-gen console experience, without the price tag of the flagships, and are okay sacrificing a bit on power
This Xbox One S All-Digital Edition only comes in 1TB storage size (which is a good size for digital storage) and it doesn't include the Blu-ray drive.
Digital games
What the Xbox One S All-Digital version gives you is a 100% download-based system (vs the usual physical copy of the games on disc). As a results, you same some money without the need for an optical drive. I don't think this is any issue as we are going digital anyway. That's the trend. So you are not missing much here.
Bundled games
Xbox is even getting you started with three games included: Minecraft, Sea of Thieves, and Forza Horizon 3.
Verdict
A first for gaming: a truly disc-less all digital console for the modern age. And at a cheaper price as well. Definitely worth considering.
.
Nintendo New 3DS XL – Best Handheld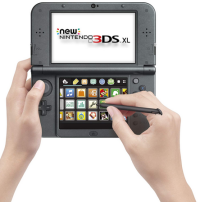 Nintendo started the handheld gaming system trend in 1989 with its Gameboy series (which I really loved). It now continue to dominate this category with its Nintendo 3DS XL.
Dual-screen
The dual-screen portable handheld system boasts a robust and powerful face-tracking, 3D-capable console.
Vast game library
It boost a huge library of over 1,224 games, and is backward compatible with Nintendo DS games.
Fun for friends
It can play local and online multiplayer, so you and other 3DS owners around the world or in the neighborhood can play games together.
Very portable
As it is very light, it is easy to carry around for that fun on the road.
.
Buyer Guide To What To Look For In Video Game Console
The most sold video game consoles today are from Nintendo Wii, Sony PlayStation and the Microsoft Xbox series. If you examine more closely, they do not cater to the same type of player profiles due to their capabilities supported and the design approach used by each.
Nintendo Wii is designed to share the pleasure of play with other members of the family (both young and old) thanks to the intuitive controllers of Wii which can be mastered easily in a short time. This is possible due the motion sensing feature in their wireless controllers. They impart the players a sense of truly "experiencing the game".
PlayStation and Xbox targets gamer who prefer intense action and role-play games, their consoles can be viewed as complete multimedia platforms. They both offer High Definition imaging, DVD and CD players, a huge amount of hard disk storage. Like the Wii, these products offer motion sensing controllers for experiencing the "true feeling" of the action, but they need to be bought as additional accessories.
3 key considerations to look for in video game console
Now that you know the strength of each of the above 3 company, below are 3 key considerations you need to review before deciding on which model is right for you and your family.
1.Price
The newest gaming consoles can be pricey, but you don't have to spend a lot for an exciting gaming experience. For example, Nintendo Switch mobile gaming system is more than $100 cheaper than many of its competitors. You can also find great deals on classic systems.
2.Compatibility
If you've previously owned a gaming console, you should consider buying a new console that's compatible with the library of games you've likely collected. In this aspects, Xbox One has much better backwards compatibility when compared to the other consoles
3.4K or VR support
How important is it to you to be able to play your favorite games in true 4K? If you're answer is "must-have," you'll want a console that supports 4K display. However if your answer is "not necessary," you can settle for something else. The same goes for virtual reality (VR) as well. as not all systems will support it.
.
So there you have it. Below is my list of recommended video game console for the different requirements.
Hope this helps in your decision. Have fun!
Custom Controllerzz Galaxy & Chameleon Inserts Designer Series Custom Wireless Controller for Xbox One. We only use new Microsoft…
Expand your collection accessorize in style. Complete your gaming set up and Dock your Controller on your matching charging…
Features: ● 100% brand new and highquality guarantee! ● Compatible with NintendoWii U consoles. ● Built-in motor to supportvibration…